in collaboration with Alejandro Ramirez
+++
(..)
The 6th of October 2011, we met on Gafurov airport near to the ancient city of Khudjand (former Leninabad) in order to find one person. During some weeks we traveled in the northern part of Tajikistan collecting information that hopefully would lead us in our search.
Wanted:
Hodja Nasreddin, aka as Efendi, aka Nasr-Id-Deen, aka Nasr-Eddin, aka Nasirud-Din, aka Nasrudin, Nasirud-Din, aka Nasrettin
Why:
We suspect his sense of humor to be the most powerful geopolitical weapon of the 21 century.
Special features:
A donkey and the special ability to come out of any trouble using wit and jokes.
Last know locations:
We suspect that the Hodje migrate looking for work in the north; nevertheless he was seen over the the Sughd region. Several testimonies locate him also in Saint-Petersburg and Siberia. Some people adventure to say he was trafficking donkeys through the border of the US and Mexico (…) others claim to have run into him while walking the wall in Morocco and in "El Dorado" airport in Bogota (…)
By Olga Jitlina and Alejandro Ramirez, Tajikistan (2011).
Translated with the assistance of Rizzordi foundation
Pages from the non-exhisting book "Looking for Nasreddin"
The book is meant to be a collection of jokes about a folk character common to Central Asian, Caucasian and Turkish folklore. We imagine Hodja living in present day former Soviet Central Asian Republics, facing difficulties which are common to pesent day life there. He has to travel Russia to work as a migrant worker. The book illustrates Hodja's troubles through jokes. The jokes are also meant to explain the current situation in the region and hopefully have an emancipatory potential.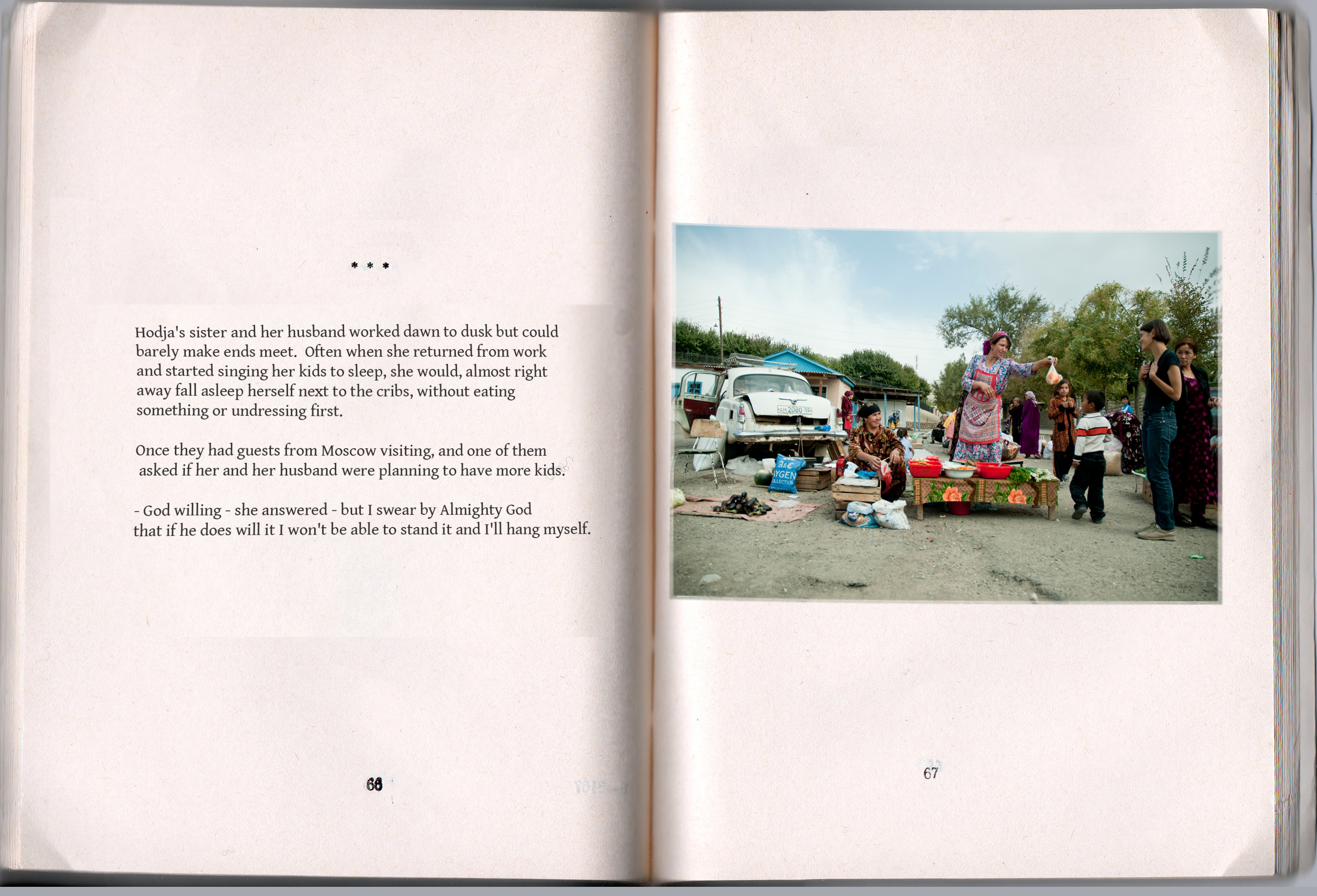 Translated by Victor Jitlin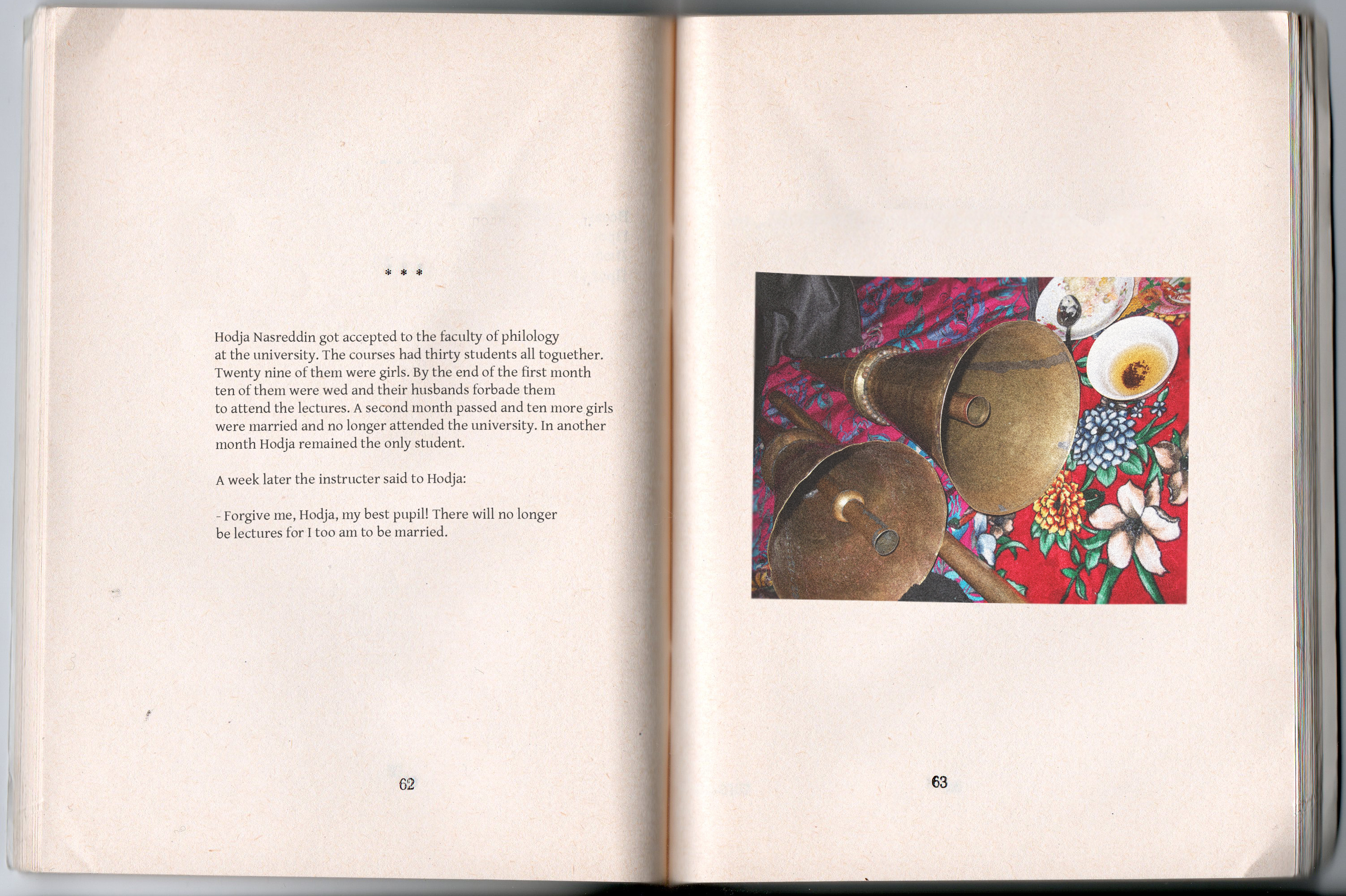 Translated by Victor Jitlin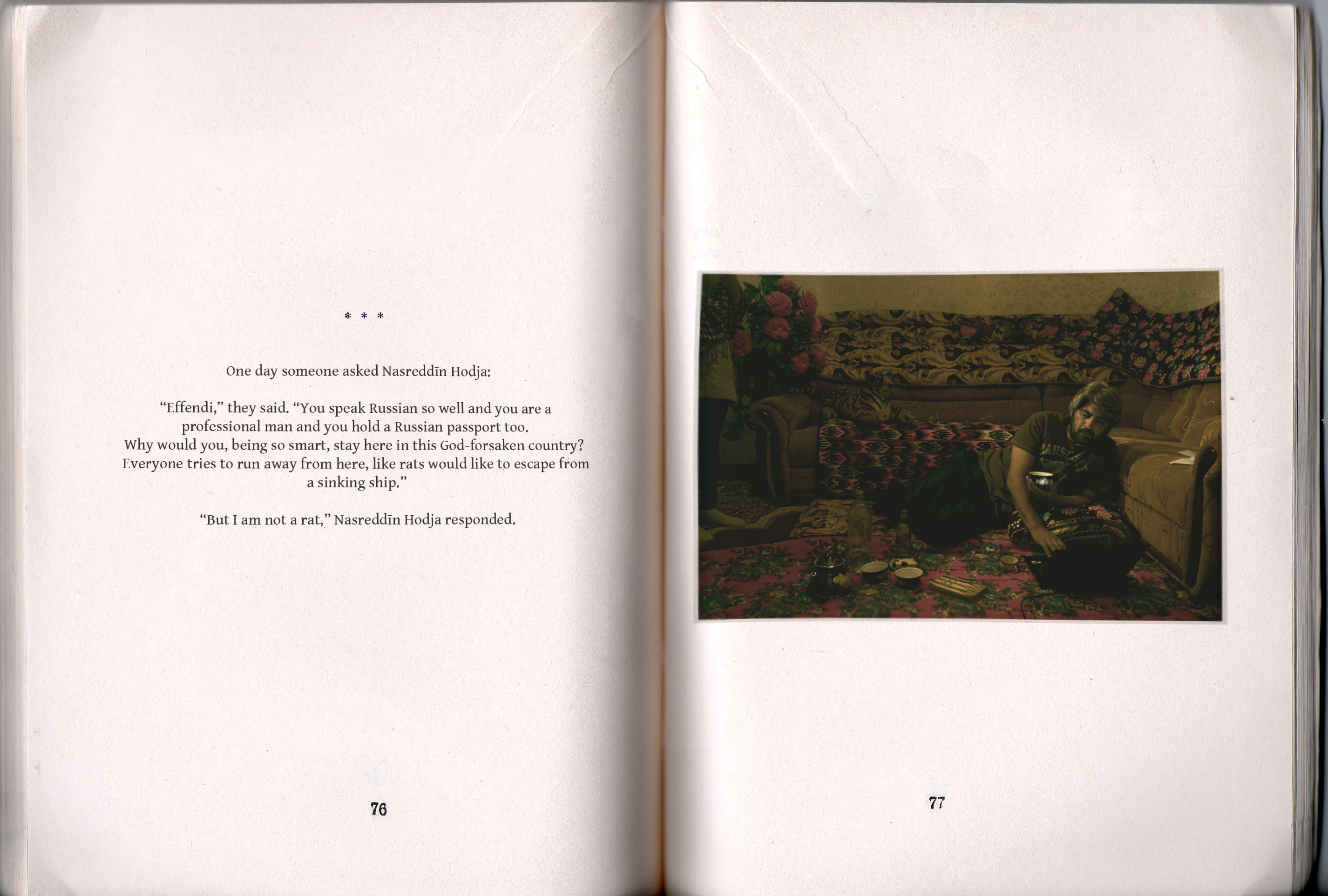 Translated with the assistance of Rizzordi foundation